Hi there, I'm Langdon, an amateur developer, individual Investor, and independent writer.
Langdon Lin
[ˈlæŋdən] / aka "澜璒"
Amateur developer | Individual Investor | Independent Writer
而浮生若梦,为欢几何?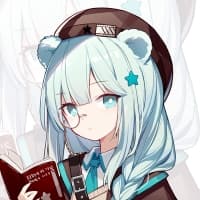 ---
Bio
Hi, my real name is Langdon Lin but I prefer the name "澜璒" on internet. Now based in China, working in a university. I'm a:
🛠️ Amateur developer
I work on some projects using my spare time from time to time, like planning and designing in my way to solving reallife problems with code, but most of them are now in private. Of course, I will consider opensource them at the right moment, if they can be of any help to others. I'm relatively specialize in Javascript, and I'm learning Python now.
I'm currently working on my quantitative trading project.
💲 Individual Investor
Since 2015, I've been actively engaged in the stock market and financial derivatives. My primary investments are mainly in the Hong Kong and US stock markets. In 2022, my return on equities has reached 46.5%. In addition, I have passed the Securities Qualification Exam in China. Currently, I'm in a phase of ongoing exploration and learning.
✒️ Independent Writer
In my spare time, I observe the world and put them into articles, as you can see in my Blog. I will write about the process and results of my practice and reflection, or what I have seen in my life or work. Some of the content is also the result of my sudden inspiration. I also write lyrics or translate some English content into Chinese.
Also, you can follow my Telegram Channel to see something not that serious. I will broadcast what I saw while surfing on the Internet in it. However, these are all in Chinese.
When I'm not online, I like reading and writing, indulging in my own "InfinitySpace".
Finally, I'm glad you were able to read this lengthy biography and please allow me to express my gratitude to you : )
About "而浮生若梦,为欢几何?"
"而浮生若梦,为欢几何?"This line originates from a Chinese poem by the Tang dynasty poet Li Bai, which I hold in great affection. It translates to the English sentiment as 'Our floating life is like a dream; how often one can enjoy oneself?' The poet intended to convey through this line that human life is ephemeral, akin to a fleeting illusion, urging us to embrace each day with a carefree attitude.
Uses
💾 Environment
Windows 10 & 11\Ubuntu 20.04\Debian\macOS Ventura\iOS 15 & 16\Android13
💻 Devices
Keyboard - Akko 3108 V2
Mouse - Logitech G304
Headphone - Beyerdynamic Xelento
Monitor - LG 27GL850
Laptop - Legion Y9000P
Phone - Xiaomi MI 10
Tablet - iPad 8th Gen
Camera - Sony Cyber-shot DSC-RX100 II
Tags
自由撰稿人 & 创业中 | 韭菜 | 低技术力 | 名校校友 | 无神论者 | 进步保守主义者 | ISTP | 肥宅 | 钢笔 & 键盘 & Hi-Fi & 游戏 | 咕咕 | 强迫症患者 | 越共 & 月厨 & 鲤友 | FF14 & ESO & 云图计划 & 明日方舟 | 软粉 | 雷军 & 姜文
Contact me
Send me an Email, or find more of my contact information at "On the web" section below. To make our communication smooth, use Chinese & English please.
On the web
---